---
---
Manufacture dies and jigs in-house.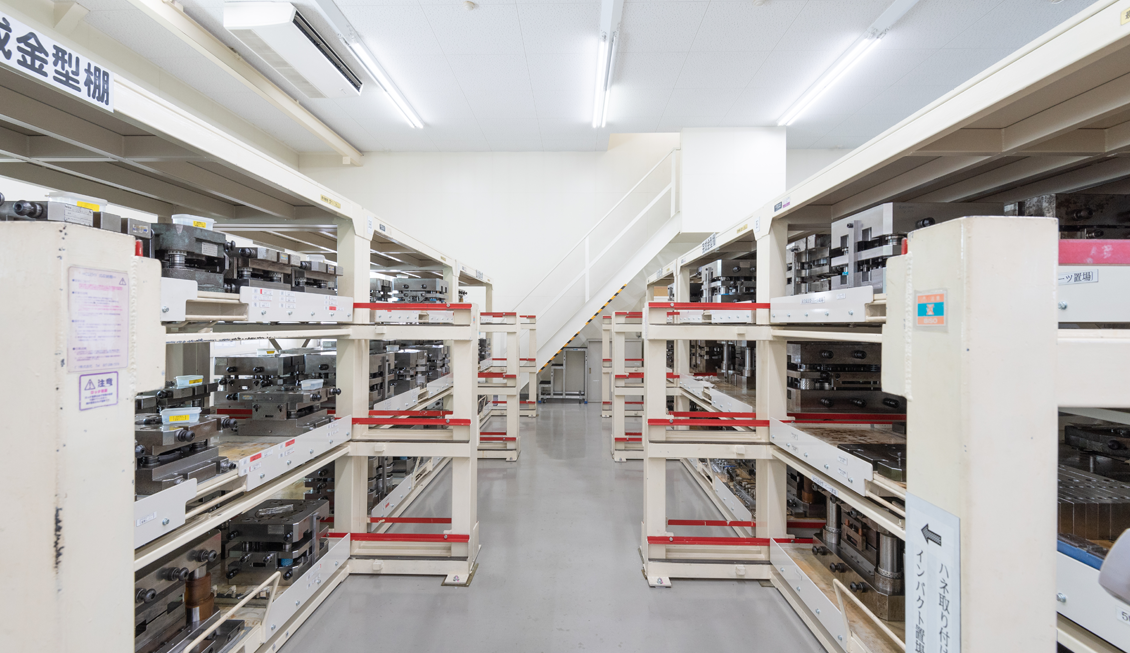 Dies are an important part in the manufacturing process that determine the base quality of a product. They must be designed with to ensure precision, as well as derability and productivity. Because the dies used in fine blanking require particularly high precision, it is important to reproduce design drawings very accurately when making dies. In addition, bacause die parts are affected by temperature, even slight expansion and contraction due to temperature changes cannot be permitted, in order to reliably supply high quality products. Therefore, die are manufactured and managed in a tightly temperature-controlled environment. Our maintenance section manages each part with a QR code to ensure they are all cleaned and maintained well.
We also manufacture machining jigs, inspection gauges, and jigs for assembly in-house by utilizing the technology of die manufacturing.
In recent years, we have also worked on jigs for manufacturing aviation parts.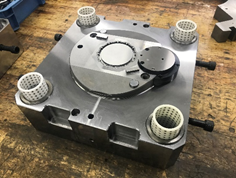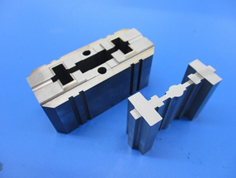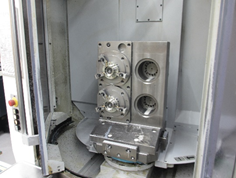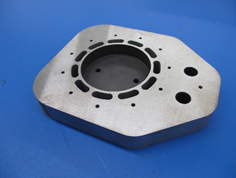 Fixtures for assembling aircraft components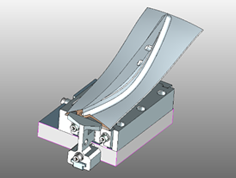 High-precision machines such as coumpound lathes and Jigborers actualize fine process.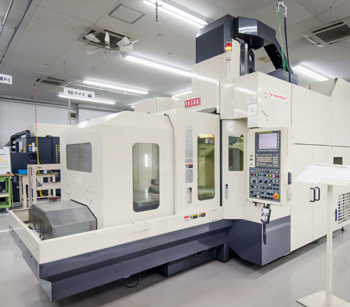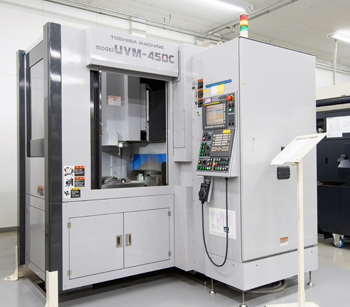 TOSHIBA MACHINE High-Precision Vertical Machine UVM450C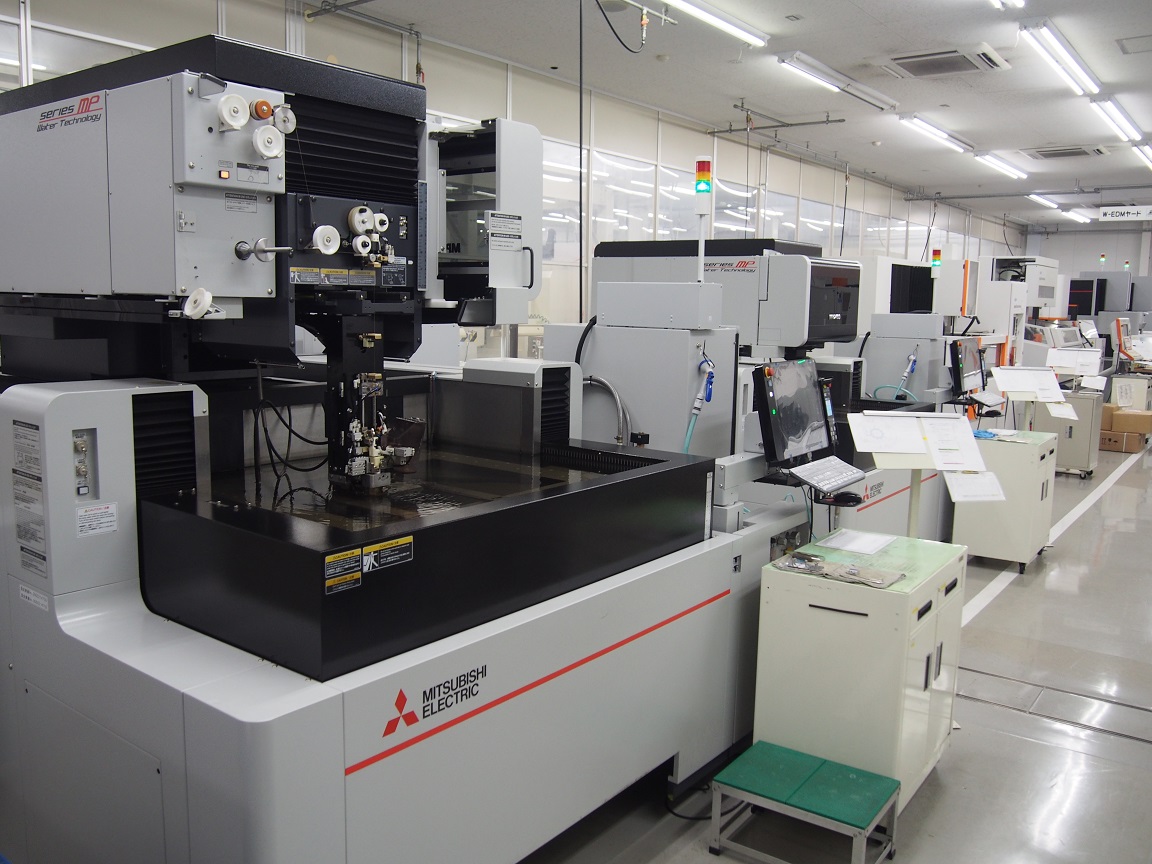 CHARMILLES/MITSUBISHI ELECTORIC Wire EDM line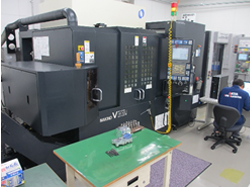 MAKINO Mahining Center V33i