---

Fine blanking is a metal processing technology that combines elaborateness and precision. Our company has the phrase "fine blanking" in its name as proof of the pride we take in our technology and the quality of our products. Our record of being chosen by some of the world's most famous automotive manufacturers speaks the high quality and reliability of our products.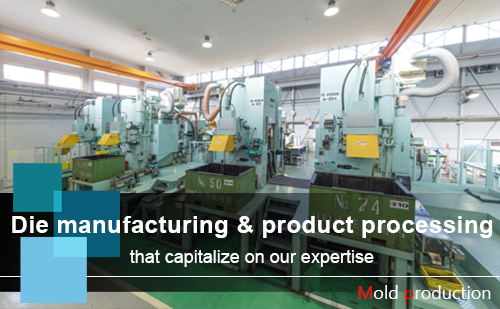 ■
Accomplished quality can only be delivered with reliable technology.
Dies are manufactured and managed in a tightly temperature-controlled environment because the parts are affected by temperature. Our maintenance section manages each part with a QR code to ensure they are all cleaned and maintained well. Also, our fine blanking press machines are made to order with original specifications. This makes them capable of multiple and progressive processing, and we can perform a wide range of processing.
about fine blanking ≫
about dies and jigs ≫
■
We achieve high precision in micro orders with various machining and inspection processes.
Processes to turn pressed products manufactured with fine blanking into higher precision finished products include grinding, metal cutting, and assembly. We perform not only secondary machining of fine blanked parts, but also many cutting processes for forged and casted materials as well. We have more than 100 machines to process all the shapes required of us, and we are always pursuing higher precision machining.
about machining ≫
about assembly ≫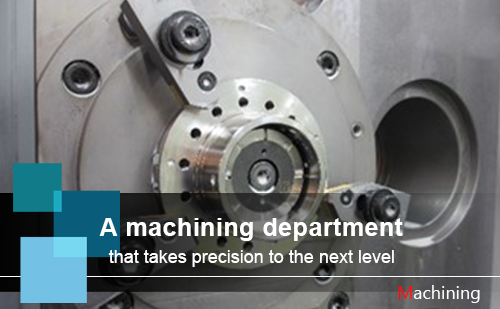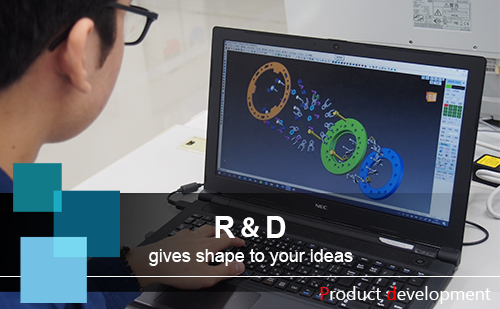 ■
Using our technical capacity and creative skills, we give shape to your ideas.
Technology and unique ideas cultivated through many years of experience are necessary in order to meet the needs of customers in various fields. We work every day to research the potential for products with new shapes using materials that we have never used before. Furthermore, in order to move to mass production with quality equivalent to prototypes, we use the same processing and inspection methods as we do in prototyping, making only the minimum necessary changes in the manufacturing stage.
about prototyping ≫
about quality assurance system ≫